Jeffrey A. Mishler, D.D.S.

For 30 years, Dr. Mishler and his experienced staff have provided dental care to Johnson County and the surrounding communities.

© an awesome website created by you

jamishler@sbcglobal.net | phone number: 317-881-4305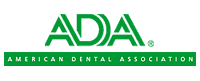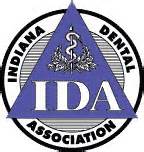 Our primary mission at Jeffrey A. Mishler, D.D.S., is to deliver the best and most comprehensive dental care available. An important part of the mission is making the cost of dental care as easy and manageable for our patients as possible by offering payment options. In order to enhance communication and promote understanding regarding our Financial Policies, please read through the following information.
​Payment Options:
- Cash
- ​Check
-​ Visa, MasterCard, Discover Card, or AmericanExpress
- CareCredit (No interest and long term affordable payment plans are available through CareCredit) Click Here to pay your account with CareCredit
​​Please note:
Payment is due at the time services are rendered unless specific arrangements have been made in advance.​
For patients with dental insurance we are happy to work with your insurance carrier to maximize your benefit and directly bill them for reimbursement for your treatment. It is the responsibility of the patient to know the plan benefits and limitations associated with their individual insurance plan. The patient is financially responsible for all charges, whether or not paid by insurance.
A $10 fee will be assessed for any check returned by a bank due to insufficient funds.
​Our office will not provide further treatment until a delinquent account is paid in full.
​

​If you have any questions, please do not hesitate to ask. We are here to help you get the dentistry you want or need.