Jeffrey A. Mishler, D.D.S.
For 30 years, Dr. Mishler and his experienced staff have provided dental care to Johnson County and the surrounding communities.

© an awesome website created by you

jamishler@sbcglobal.net | phone number: 317-881-4305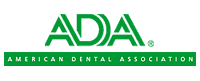 701 North Madison Ave
Greenwood, IN 46142

We are located on the corner of Madison Avenue and Camby Street. ​​​Please call 881-4305 if you need further directions.
Office Hours:
Monday-Thursday
8:00am-5:00pm